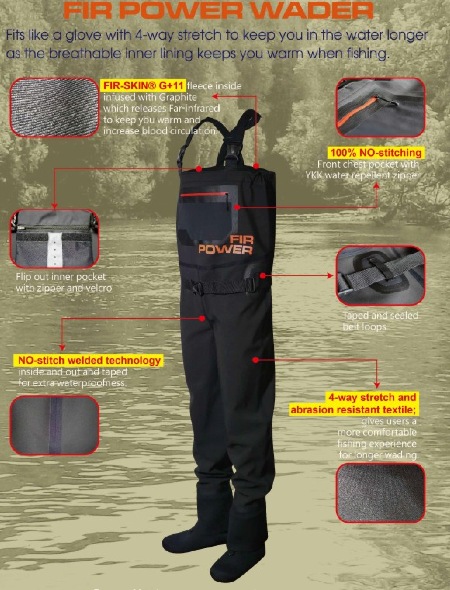 FIR-POWER Fishing Waders are made from our 3 layer ARGX11 material:-
Outer Layer: 90% Nylon + 10 Spandex Abrasion Resistant fabric is hard wearing and 100% Waterproof and Breathable
MId Layer: PU Breathable membrane WP. 15000mm/H2O & MVP. 3000/m2 - 24hr

Inner Layer: FIR-SKIN GX 11 Fleece to keep you fishing longer, Accelerates Blood Flow to make your muscles keep warm.
Foot Socks: 3mm Neoprene with Gravel Guards.Sizes from Small to XXXL.

(C) Copywrite IN-OV-8 DIY Ltd 1998