IN-OV-8 have been importing Nylon, Neoprene and Sports Apparel to its customers "worldwide" since its inception in 1998.
Chris Jarvis the founder and MD of IN-OV-8 has vast experience in Imports and Exports and worked many years in retail, so he understands the wants and needs of clients for innovative products at reasonable prices, Quality Control and POS...
We confidentially work with our clients on the products they wish to bring to market and ensure all processes are seamless and within budget and timescales.
Full Own Label products and POS is available and full logo printing can be produced to a very high standard using Screen Printing or Embroidery as required.


IN-OV-8 is a Sole Worldwide supplier to one of the worlds leading technical fabric producers who make a range of FAR INFRA-RED emitting 4 way stretchable fabrics called Fir-Skin(R) which is a Super Aid for Exercise, Warm Up and Warm Down routines as well as helping with ongoing muscle and joint ailments and well being (Just Google "Far Infra Red", you will be amazed)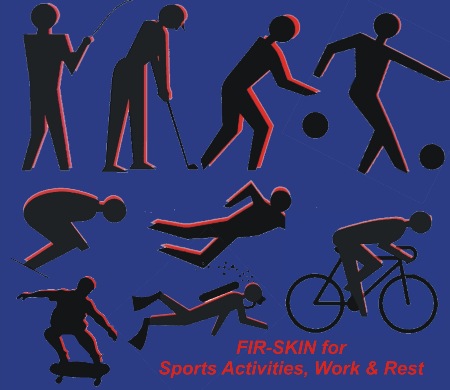 (C) Copywite IN-OV-8 DIY Ltd 1998